Resources Near You
Dayton Firefighters Peer Support
We can all help prevent suicide. The Lifeline provides 24/7, free and confidential support for people in distress, prevention and crisis resources for you or your loved ones, and best practices for professionals.
Professional Counseling Services of Ohio, LLC
Carla Urbanas is a Licensed Professional Clinical Counselor with Supervisory designation and a Licensed Independent Chemical Dependency Counselor. She is certified in EMDR, certified as a Trauma Treatment Specialist, and is a certified Paramedic in Ohio. She specializes in working with Police, Fire, and Military Personnel, critical incident stress debriefings and trauma.
In addition to being a prominent therapist, Carla is the owner/practice manager of Professional Counseling Services of Ohio, LLC. She currently sits on the board of directors of The Association of Traumatic Stress Specialists. She is the clinical consultant for several local peer support teams and she regularly presents on topics such as EMDR, CISM, and peer support. She has also presented on topics such as working with public safety, military related issues, stress management, substance use issues, grief/loss issues, ADHD and mood disorders.
Carla Urbanas, M.S., LPCC-S, LICDC-CS, CTTS, EMT-P
Phone: (937) 750-9590
https://www.procounselgroup.com/professionals/ 
300 James Bohanan Dr. Vandalia OH 45377
1015 E. Centerville-Station Rd. Centerville OH 45459
Kettering Behavioral Health
Clinical Consult 24/7
Contact a Clinician 24 hours a day to ask questions regarding services including direct admit, receive assistance and consultation. (937) 334-0733
After the Call is an intensive outpatient program specializing in first responder health.  After the call is a 9-12 hour per week intensive group therapy program approximately 4-6 weeks in length.  Participants have the opportunity to meet individually with a therapist, psychiatrist, or nurse practitioner to ensure goals are being met.  Julie Manuel is part of the Local 136 Peer Support Team.
5348 Lamme Rd.
Moraine, OH 45439
Premier Health Services for First Responders
Premier Health offers a behavioral health program for first responders struggling with anxiety, post-traumatic stress, drug/alcohol abuse and other mental health issues. This program protects the privacy of first responders by bypassing the emergency department and directly connecting them with behavioral health programs and services throughout Premier Health.
Services include:
Crisis Care
Mental Health Services
Substance Abuse
Proactive Education
One Call Activates Streamlined Process
Get started with one confidential phone call: (937) 224-4646 
The first responder may make the call or as a Peer Support Team member, you can call on behalf of him/her. Let our staff know that you are a first responder/ Peer Support Team member. After a rapid assessment is completed over the phone, our staff will triage appropriately, as described below. While our program is designed to bypass the emergency department, in the event the team member needs emergency care, please call ahead (same number) so we can ensure a discrete entry plan.
Services available 24/7, 365 @ (937) 224-4646
First Responder Alcoholics Anonymous (AA) Group
Location: Dayton F.O.P. Lodge 44
4275 Powell Rd.
Dayton, OH 45424
Date: Every Monday starting 1/25/2021
Time: 630pm
Why: We know the effect that our jobs can have on us in addition to other daily stressors.  Some drink daily, some drink to excess.  If you've ever thought that your alcohol use could be a problem, you are welcome at this meeting.
Detail: This is a support group that meets weekly and is open to all active or retired police, fire, dispatchers, or trauma nurse/doctors that need support related to their alcohol use.  There will be no charge for this group and it will be run by first responders.
First Responder identification will be required at the door to assure the safety/confidentiality of the attendees.
Contact: Carla Urbanas at (937) 750-0141 if you have any questions.
Finally Home Farm
Finally Home Farm is an IRS 501(c)3 non-profit public charity dedicated to healing our mentally wounded warrior through Equine Assisted therapies, equine experiences and equines assisted learning.  Finally Home Farm is certified by the Equine Assisted Growth and Learning Association (EAGALA) as a Military designated program.
FHF staff are also certified by the Professional Association of Therapeutic Horsemanship (PATH) International for therapeutic riding activities and ground therapies.
FHF serves active military and military veterans, plus police, fire and EMS warrior.
THERE IS NO CHARGE for warriors or their families; our mission is our passion and purpose.
(937) 708-6474


Pinpoint Behavioral Health Solutions
Our team at Pinpoint, primarily serves emergency responders, military and their families. With our personal backgrounds, we are able to understand the cultural norms of your life and able to quickly assist you in meeting your needs. We understand the work-shift life and have flexibility in our schedule to meet your needs.
We are licensed in Kentucky, Ohio, Indiana and Florida with offices in Ohio and Kentucky. We are also available via online and have the ability to travel to you!
Clinicians specialize in individual counseling, family counseling, EMDR, & Equestrian Therapy
Alison Fienning, MSW, LISW-S
Office:  513-520-2532
8050 Beckett Center Dr. Suite 105
West Chester, OH 45069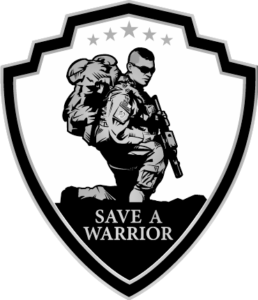 Save A Warrior
Save A Warrior believes in challenging conventional thinking. The way we challenge the idea of suicide is so novel and so inspiring, it connects the lives of all who are transformed from sharing in this experience. Since 2012, those who complete Save A Warrior exclaim how our "unique approach to ordinary"… saved their life. We are grateful for your generosity which made the difference; perhaps a lifesaving difference.
Save A Warrior is the original, Warrior-led, timeless journey for active duty military, returning veterans and first responders who feel desperately alone. We offer an alternative holistic service that equips veterans, military personnel, police, firefighters and other first responders with a community of support and effective techniques to overcome the symptoms associated with post-traumatic stress and suicidal ideations.
Located in Hillsboro.  This program can also be beneficial for Early Childhood trauma.
Beckett Springs
Out-Patient Veteran and First Responder Program
Help for Heroes® specifically addresses trauma-related symptoms and mental illnesses that are triggered by experiencing terrifying or dangerous events. Services we offer include PTSD treatment for veterans and others, counseling for first responders to help them stay effective on the job, and treatment for mental illnesses like bipolar disorder, borderline personality disorder, and substance abuse.  Walk-ins accepted 24/7.
(513) 657-1556
8614 Shepherd Farm Drive.
West Chester, OH 45069
First Responder's Bridge
The mission of First Responders' Bridge is to support all active and retired First Responders and their families, loved ones, or caregivers who are experiencing, or have experienced, any traumatic or life-altering event. The Bridge will promote personal growth and healthy relationships with a multi-faceted approach in a safe and confidential environment.
First Responders' Bridge, Corp. is a non-profit made up of First Responders who have experienced traumatic events first hand, clinicians who have counseled numerous First Responders and business and community leaders who have a heart for helping our First Responder heroes and their families.
(614) 271-4981
752.N. State St #146
Westerville, OH 43082
Ohio Assist
Ohio ASSIST is offered as a supplement to current peer-support teams. Ohio ASSIST Post Critical Incident Seminar (PCIS) is a three-day program that provides counseling, peer support, and education for Ohio's safety services personnel, their families, retirees and coworkers.
The Post Critical Incident Seminars are currently scheduled in Ohio twice per year. Ohio also partners with other states including South Carolina, North Carolina, Virginia, Georgia, and Texas, so a PCIS is available to first responders, spouses, and retirees 10 months out of the year.
This program is offered to any service personnel including, but not limited to: all sworn officers (trooper, police, sheriff, agent, ODNR officer, corrections officer or federal officer), EMS personnel, dispatchers, professional staff, their spouse/significant other, military/veterans and retirees who have been involved in any event that results in an overwhelming sense of vulnerability and/or loss of control.
For more information or assistance, please contact:
Lieutenant Molly Harris
937-645-0540
[email protected]
1970 W. Broad Street
Columbus, Ohio 43223
https://publicsafety.ohio.gov/wps/portal/gov/odps/what-we-do/our-programs-new/ohio_assist
Glenbeigh
In-Patient Detox for Professionals.  Ran through the Cleveland Clinic.  Glenbeigh offers in-patient detox specifically for first responders and other professionals in the medical field.
2863 State Route 45
Rock Creek, OH 44084
(440) 563 – 3400